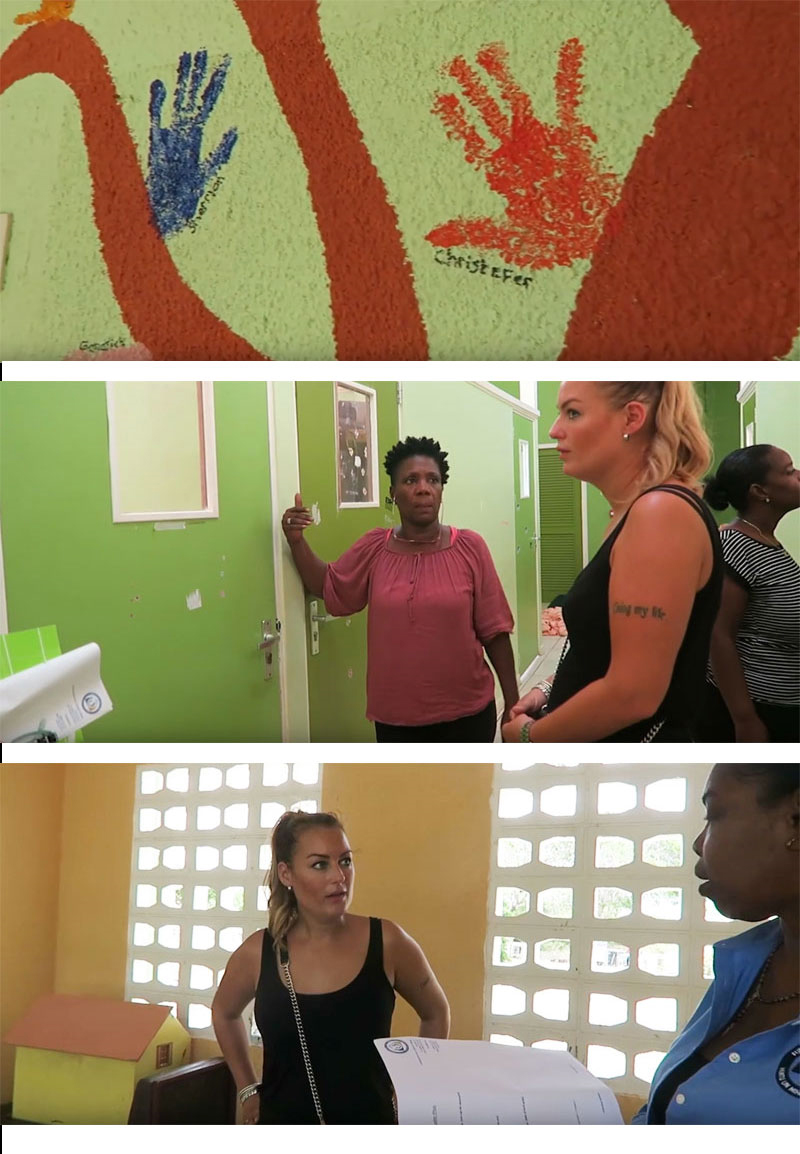 ---
Hairloxx Foundation's origin
The Hairloxx Foundation is a foundation which is fully active for the welfare of children in youth institutions in Curaçao, such as Huize St. Joseph, who are entirely dependent on contributions from the government, private donations and other initiatives. There are about 120 children between the ages of 0 and 18 in this institution whose parents are unable to care for these kids. The island of Curacao, which is comparable in terms of population with the Municipality of 150.000 inhabitants, currently has a total of the alarming number of 5 of these "homes".
Because the contribution of the government just provides "bed, bath and bread" these homes have a chronic shortage of facilities, clothing, bedding, toys, etc. The Hairloxx Foundation wants to change this.
Together we can make a difference. Therefore we are looking for people, organizations, businesses, donations and other ways to help the kids in Curacao.
Roos van Binsbergen, owner of Beauty by Roos Hairextensions and Hairloxx Professional, has in her childhood spent much time in shelters. Because she has seen what impact this may have on a child, she decided to focus on the Hairloxx Foundation.Want to know more about our foundation, help, donate or whatever, mail us info@hairloxx.com.
---
Stuff they need
If you wish to donate something, please look at the list below. The children on Curaçao are being overjoyed by your contribution.
Clothes in all children's sizes (0 – 18 years)
T-shirt boys
T-shirt girls
Shorts
Dresses
Skirts
Shoes in all children's sizes
Girls – summer
Boys – Summer
Swimwear in all children's sizes
Toys for all ages
Books in Dutch language
Outdoor items
Bicycles
Tricycles
Scooters
Skipping Ropes
Skippy-balls
Lolo-balls
Puzzles
Craft supplies in all age groups
(Please no more stuffed animals, we already have more than we can handle).